---
Saturday 9:50AM: Welcome from Gloria Mindock



Cost: $42.00
To pay for the Summit, click on the Paypal button.

Information will be sent to you about logging on to watch the videos a few days before September 30th.
Saturday, September 30th
Saturday, 10:00AM
The Revision Process by Robin Stratton
Congratulations, you finished your book! You've tweaked it a bunch of times, a couple of your friends have read it and said it was good, and now you can't wait to start sending it out. But as Acquisitions Editor at Big Table Publishing for nearly 20 years, I can tell you that too many writers submit too soon-overlooking parts they know are boring, badly written, or simply not as exciting as the rest of the book, because they've reached that point where they're sick of editing it. But unless your book has been painstakingly reviewed, stripped of typos, and vigorously workshopped, it will probably not spark the interest of an agent or publisher. Learn how to run your book through one final revision process using specific tips for eliminating those problem areas. Not only will you create a better book, you will become a better writer.
11:00AM
Poet/Translator/Performer: Building Bridges by Vassiliki Rapti and Peter Bottéas
Our multi-faceted collaboration over more than a decade has given rise to a unique way of working and a fluidity in creation that may seem unconventional to some. In exploring our own literary creation, particularly through the medium of poetry, and collaborating on creating linguistic and cultural bridges, not only through the written word, but also through the dynamic spoken word, we have sought to make our poetic production vibrant, accessible, and something that speaks to more than the intellect alone. Our respective backgrounds in music, the academic world, and surrealist cinema and theater, among other interests, all feed our creative process.
Beyond our own literary production, our exploration of poetry, translation, and performance in the context of the diaspora, has led to collaboration-osmosis and cross-pollination, and has generated ongoing virtual and in-person forums, dialogue, workshops, readings, and podcasts.
Join us to hear some of the poetry that has emerged from our years of working together and also some of our unique process and experiences along the way.
1:00PM
Can serious poems be funny? Can funny poems be serious? by Lloyd Schwartz
From the earliest days of English literature, humor has played an important role. Some of the darkest, most serious literature has surprisingly comic passages (think of the drunken porter in Macbeth). So do some of our best contemporary poems. I'll be reading some "serio-comic" poems and serious poems with unexpected humor by such poets as Elizabeth Bishop, Thom Gunn, Frank O'Hara, Robert Pinsky, Gail Mazur, Andrea Cohen, Jill McDonough, and myself, and talk about how humor gives each poem an added-and deeper-dimension.
Sunday 9:50AM: Welcome back from Gloria Mindock
Sunday, October 1st
10:00AM
Haibun Hybrid Poetry/Prose by Anne Elezabeth Pluto
The haibun is the hybrid combination of two poems: a prose poem and haiku. The form was popularized by the 17th century Japanese poet Matsuo Basho. Both the prose poem and haiku typically communicate with each other, though poets/prose writers employ different strategies for this communication-some doing so subtly, while others are more direct. Called one of the most challenging and evocative poetic/prose forms, this hybrid haibun combines elements of travel writing, haiku, and poetic prose into a wholly unique artform.
11:00AM
Translingual Poetry and Translation of Poetry by Andrey Gritsman and Gloria Mindock
Poetry (feeling, image, sensibility) above language??
Poetry translatable??
Method of translation: direct, literal translation vs adapted translation.
Importance of knowledge of language idiom, historical and culture idiom.
Changing sensibility necessary for translation
Bilinguality and multilinguality in our era. More than half of the world population is at least bilingual.
USA - cradle of multilingual poetry.
1:00PM
Poetry and Epiphany by Daniel Tobin
In one of the 20th Century's most influential statements on the art of literary making, James Joyce describes epiphany as "a sudden spiritual manifestation, whether from some object, scene, event, or memorable phase of the mind - the manifestation being out of proportion to the significance or strictly logical relevance of whatever produces it." The word epiphany derives from the Indo-European root bha, "to shine, glitter," and the Greek epi, "among, upon, close." In this seminar, we'll look at poems that embrace, flirt with, or tactfully skirt, epiphanies. The poems we'll be looking at are John Murillo's "On Epiphany," Gertrude Schnackenberg's "Snow Melting," Seamus Heaney's "Postscript" and "In Time," and Elizabeth Bishop's "Santarem." We'll also consider the idea of epiphany in relief of poetic closure.
2:00PM
Research Workshop by Jen Knox and Ashley Holloway
Research helps writers connect with readers. It provides shape for a narrative in any genre, creates subtext, and refines storylines. Without firsthand knowledge of a subject matter, writers are limited in their ability to convey the complexity of a topic or story. But research in 2023 can be tricky. Join writers Jen Knox and Ashley Holloway for a fun and timely workshop in which we discuss the necessary skills and strategies to conduct research for writing and establish authorial credibility. This information can be used for writing a novel, working on creative non-fiction, crafting poetry, or voicing opinion pieces. In this hour-long recorded session, participants will explore how to create an effective system to organize and store research, helpful tips and strategies to find credible information, how to build credibility as a narrator, and how to incorporate these learnings into their writing.
After the Summit, the videos will be available to watch for 2 weeks if you miss any or want to rewatch.
Bios: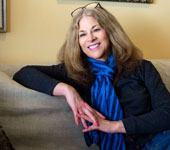 Robin Stratton is the author of seven novels, including one which was a National Indie Excellence Book Award finalist (On Air, Mustang Press, 2011), three collections of poetry and short fiction, and a writing guide. A four-time Pushcart Prize nominee, her fiction has appeared in dozens of lit mags and anthologies. Since 2004 she's been Acquisitions Editor for Big Table Publishing Company, Senior Editor of Boston Literary Magazine since 2009, and she was Director of the Newton Writing and Publishing Center until she moved from Boston to San Francisco in 2018. Now she leads the popular "Six Feet of Poetry" and "Fiction by the Foot" series. She'd love to have you visit her at www.robinstratton.com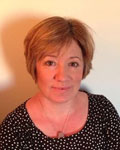 Vassiliki Rapti, born and raised in Greece, did graduate studies at the Sorbonne in Paris, and Washington University in St. Louis, where she earned a Ph.D. in Comparative Literature with an Emphasis in Drama. In addition to various academic publications, she is the author of the bilingual poetry collection Transitorium (Somerset Hall Press, 2015) and, most recently, Bathed in Moonlight (Červená Barva Press, 2023). Her poetry and translations have been published in various international journals.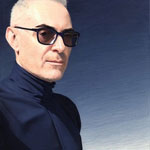 A native of Toronto, Canada, Peter Bottéas holds a Master's degree in Translation from the Université de Montréal and worked for many years as a translator, revisor, editor, and educator in Québec. After a twenty-year detour as a psychotherapist in Boston, he recently returned to one of his first loves, literary translation. His translation of Vassiliki Rapti's most recent collection of poetry, Bathed in Moonlight, was published by Červená Barva Press in January 2023.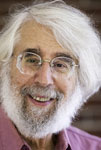 Lloyd Schwartz is the Poet Laureate of Somerville, Massachusetts, Frederick S. Troy Professor of English Emeritus at UMass Boston, the longtime music and arts critic for NPR's Fresh Air and WBUR, and an editor of the poetry and prose of Elizabeth Bishop. His awards include the Pulitzer Prize for Criticism and Guggenheim Foundation, NEA, and Academy of American Poets fellowships in poetry. His poems have been chosen for the Pushcart Prize, The Best American Poetry, and The Best of the Best American Poetry. His latest collection is Who's on First? New and Selected Poems (University of Chicago Press).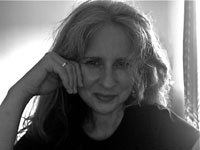 Anne Elezabeth Pluto grew up in Brooklyn, NY before it was cool. An alumnae of Shakespeare & Company, she is Professor of Literature and Theatre at Lesley University in Cambridge, MA . A member of the Boston small press scene in the late 1980s, she is one of the founders and editors at Nixes Mate Review and Nixes Mate Books. Her latest book, How Many Miles to Babylon, was just released by Lily Poetry Review Books.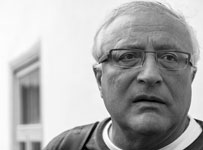 Andrey Gritsman was born and raised in Moscow. He has been living in the US since 1981. He works as a physician. A prolific Russian and American poet and writer, he got an MFA degree in 1998. Author of many publications in the US, Russia and in Europe, and of fifteen collections of poetry and prose in both languages.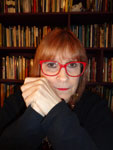 Gloria Mindock is editor of Červená Barva Press. She is the author of 6 poetry collections, and 3 chapbooks. Her poems have been published and translated into eleven languages. Her recent book is ASH (Glass Lyre Press, 2021) won 7 book awards and was translated into Serbian by Milutin Durickovic and published by Alma Press. Her new book, "Grief Touched the Sky at Night" is forthcoming from Glass Lyre Press. Gloria was the Poet Laureate in Somerville, MA in 2017 & 2018. www.gloriamindock.com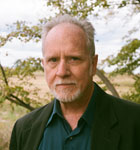 Daniel Tobin is the author of sixteen books and nine books of poems, including From Nothing, winner of the Julia Ward Howe Award, The Stone in the Air, his suite of versions from the German of Paul Celan, and most recently Blood Labors, named one of the Best Poetry Books of the Year for 2018 by the New York Times and The Washington Independent Review of Books. His poetry has won many awards, among them the Massachusetts Book Award and fellowships from the NEA and the Guggenheim Foundation. His most recent work is On Serious Earth: Poetry and Transcendence. A trilogy of book-length poems, The Mansions, will appear in Fall 2023. He teaches at Emerson College in Boston.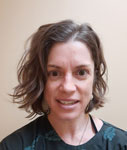 Ashley Holloway teaches healthcare leadership at Bow Valley College in Calgary, AB, and is a nurse with a Master of Public Health, a graduate diploma in Global Leadership, with further studies in intercultural communication and international development. She writes in a variety of genres, including academic, short fiction, book reviews, poetry, essays, and creative non-fiction. Her work has appeared across Canada and the US, and she has co-authored three books. Ashley reads manuscripts and is an editor for Unleash Press. Her work has been nominated for the Pushcart Prize.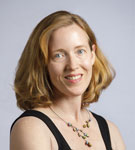 Jen Knox is an award-winning author and speaker who teaches writing and leadership. She is also the founder and co-owner of Unleash Press. Jen's short story collections include The Glass City (Prize Americana winner) and After the Gazebo (Rain Mountain Press). Her debut novel, We Arrive Uninvited, is the Prose Award winner from Steel Toe Books and a top-rated manuscript on Coverfly's Red List. Jen's shorter work appears in The Adirondack Review, The Best Small Fictions, McSweeney's Internet Quarterly, The Saturday Evening Post, and Chicago Tribune. She also recently won the 2023 CutBank Montana Prize in Nonfiction. Connect with her at www.jenknox.com
---

Here we go: The next Read America Read Project is September 30th.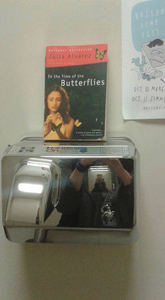 Leave a book for someone to take anywhere you want. This time, ask two people you know to do this also. This way the project will grow each month. I would like a book marker to go in every book so people know where they are coming from. Thank you for being a part of this project. Lets make September 30th great! Send me photos too. I have a list of names of who participated and as this grows, keep letting me know you are doing this. Thanks a zillion. You all rock. Lets get America reading!!!!
e-mail: gloria@read-america-read.org
Thanks so much,
Gloria

---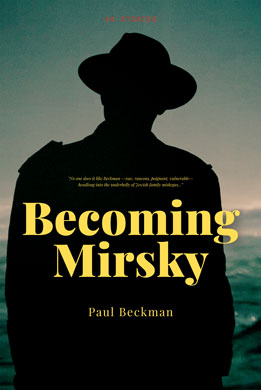 Paul Beckman's last flash collection, "Kiss Kiss" was a finalist for the Best Indie Awards for short story collections 2019. Paul had a micro-story selected for the 2018 Norton Anthology New Micro Exceptionally Short Fiction, was one of the winners in the 2016 The Best Small Fictions and his story "Mom's Goodbye" was chosen as the winner of the 2016 Fiction Southeast Editor's Prize. Paul was nominated for the 2019 Best Small fiction series and had a story accepted for the 2022 Best of Microfictions. He's widely published with over 750 stories. Paul hosts the monthly Zoom FBomb global flash fiction reading series.
---
"Finally a Mirsky book! I've loved Mirksy since he first appeared in Paul Beckman's work, and in this collection Mirsky gets to rightfully shine, coming of age with paper routes, Devil dogs, pinball, bullies, absent fathers, Jewish mothers, Kosher Soap, and the inevitable disappointments and salvations of any survived childhood, especially one set in the big city projects of America. In Becoming Mirsky, we traverse the full range of Beckman's talents—the ironic, the asinine, and the wonderfully ridiculous, yes, but also the difficult, the poignant, and the downright tragic. I'm not sure if I love Beckman or Mirsky more, but I'm thrilled to indulge both here."
—Nancy Stohlman, author of After the Rapture and Going Short: An Invitation to Flash Fiction
"Every so often a memoir is penned that transcends a literary filigree of recollections and gives us an authentic, deeply felt, and brilliantly written "accounting." Paul Beckman's Becoming Mirsky is such a book. In it are the quixotic and thrashing winds of culture, of youth — of ""becoming" itself. Here, Ethos and Pathos bespeak a life in a common tongue we all can understand. Here, buoyed by Beckman's wry wit, recollection is not a ghost, but rather a flawed, but earnest assortment of characters on the page we wish to know about. Care to know about. What a fine and accomplished work this is."
—Robert Scotellaro, author of What Are the Chances? and Ways to Read the World
"No one does it like Beckman — raw, raucous, poignant, vulnerable— headlong into the underbelly of Jewish family mishugas; a confabulation of stories too embarrassing to own or identify with. Beckman's razor—sharp insight splays out before us, leaving the reader with nowhere to hide and forever changed. Mirsky oozes originality, warmth, humour, and pathos. Brilliant!"
—Karen Schauber, editor/author of "The Group of Seven Reimagined: Contemporary Stories Inspired By Historic Canadian Paintings" (Published by Heritage House, 2019)
"From the brilliant and prolific pen of Paul Beckman comes the compelling, funny, heartbreaking novella-in-flash, Becoming Mirsky. This collection of short stories follows the life of Reuven Mirsky from his Jewish boyhood in the projects of the Bridgeport. CT, to his service in the Air Force, and on to a new life in New Haven Connecticut suburbs. This is a layered story of place and family, of tradition and loss and survival. The child of a broken home, Mirsky is perennially misunderstood and emotionally neglected. Yet he faces the world with resilience, rebelliousness, and a sarcastic tongue that gets him into no end of trouble. The writing all through is deft and beautifully distilled. In these pages, Beckman has given us an unforgettable story of disarming courage and wit and sensitivity."
—Kathy Fish, author of Wild Life: Collected Works
In Paul Beckman's unmistakable voice, a comfortable cup of coffee with a stiff shot of scotch, we meet (or better, examine) his recurring character, Reuven Mirsky, with all of the kid-of-the-fifties memories, so vividly drawn – lemon ices and paper routes - and the characters that inhabit Mirsky's world, a Bar-Mitzvah ruining Rabbi, Mirsky's kosher soap mother, and the father who only made guest appearances from time to time. A poignant, heart-tugging, witty, and ultimately triumphant story. A wonderful and memorable read.
—Francine Witte, author of Just Outside the Tunnel of Love
When master flash fiction writer Paul Beckman put pen to paper for Becoming Mirsky, he demonstrated why he's been selected for a Norton Anthology, a winner for Best Small Fictions, and a winner of Fiction Southeast's prize. Becoming Mirsky is as good as it gets, following the life of Mirsly, a Jewish boy growing up in poverty in the projects of Bridgeport, Connecticut, and experiencing a rough, yet incredibly realistic, life, even among his closest family members. Becoming Mirsky illustrates how we rise above, move on, and become more.
—Niles Reddick, author of Drifting too far from the Shore, Reading the Coffee Grounds, & Road Kill and Other Oddities
Beckman hits it out of the park, again. In Becoming Mirsky, a sidesplitting flash fiction bildungsroman that traces the trials of a young man growing up in Marina Village, a public housing project, Beckman sketches with his signature hilarity and warmth, the fraught path to adulthood for Mirsky. Sometimes innocently, and sometimes not-so-naively, Mirsky navigates his way among hardscrabble family, neighbors, and schoolmates. In adventures that range from delivering groceries past a dead man's body in a funeral parlor, to relishing the thought of one day becoming a successful shoe salesman so that he can smell the tantalizing scent of new shoe leather, Mirsky gradually learns the ways of the world. And as he recounts his hilarious adventures, readers learn that Mirsky's world, while uniquely colorful, if at times hardboiled, is not so terribly different from their own.
—Brad Rose, author of Lucky Animals and No. Wait. I Can Explain.
$18.00 | ISBN: 978-1-950063-78-9 | 74 Pages
---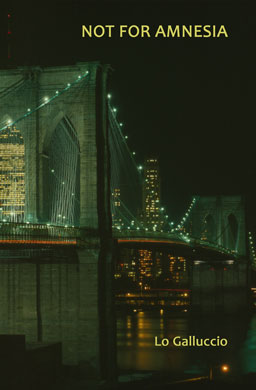 Lo's first published release is Hot Rain, a poetry collection on Ibbetson Street Press, followed by Sarasota VII a prose poem memoir on Červená Barva Press. In 2010, Alternating Current Press released Terrible Baubles which was also made into spoken word CD with music. She's been nominated for four Pushcart Prizes in poetry. Her other two CDs as a vocalist are Being Visited on the Knitting Factory label and Spell on You, a self-release. They can be heard on Bandcamp, Spotify and Amazon Prime. Lo served as Poet Populist of Cambridge between 2013-2015. She completed her MFA in creative writing from Stonecoast in July 2019. Her work has appeared in Litkicks.com, www.strangeroad.com, The Heat City Literary Review, The Solstice Literary Review, Night magazine, Home Anthology, Eden Waters Press, Lungfull magazine!, Constellations Journal, Wilderness House Literary Review, Ibbetson Street, The Oddball Review, Muddy River Review, among others. She's performed at the Boston Poetry Festival and the New York City New Year's Day Poetry Marathon for the Poetry Project. She currently lives in Cambridge, MA with her cat Lucy, an aloof tabby, but has drawn most of her inspiration from New York City where she lived between 1991 and 2001 on the Lower East Side.
---
Lo Galluccio is the bad girl tearaway from the furnished souls of Cambridge ladies, and found refuge in the haunted spirits of Sexton and Plath. Now she's knocking on your door with her box of angry candy — fifteen poems leap out and bite before you've had a chance to taste them. Sweet with venom that cures, brutal and bruised into beauty, you'd be wise to flee from her offering — but at what cost? She has been to bedlam and comes all the way back. NOT FOR AMNESIA is not so much a collection of poems but the major arcana of her personal tarot offering guidance; a set of branding irons so you will never forget.
—Richard Cambridge, author of Pulsa: A Book of Books
Once again Ms. Galluccio with her heady images and songlike poems, marches into your psyche Her latest offering of poems, small sacrifices on the altar of memories and forgetting, does not disappoint. Her poems blend into a crooning song about lust, love, remorse, and sometimes anguish – "My desire/comes before /the world wars." Reading Galluccio is like discovering a modern-day Goth poetess and wondering why it took you so long to find her.
—Julia Carlson, author of Little Creatures
To crave blankness, to paint desire orange, pain yellow or to find grounding in going "home a waiter/from a bad shift, grotesque,/no good tips," Galluccio's language attests to spontaneity and unusual responsiveness to the unexpected. She heeds an essential call to poets: Take language, which makes and keeps us familiar, and deliver it rather strangely, singingly ("Because she may break he waits,/and the and the trees stiffen in all directions"), to open the eye asleep in its everyday gaze. To waken the eye.
—Michael Todd Steffen, author of On Earth As It Is
$13.00 | ISBN: 978-1-950063-81-9 | 30 Pages
---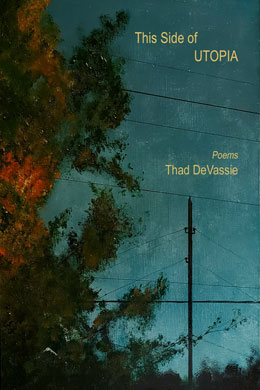 Thad DeVassie is a poet and writer who pivots between traditional line breaks of poetry and a linear love of prose poetry, flash fiction, and creative nonfiction. In 2020 he was named a winner of the James Tate Poetry Prize for his manuscript Splendid Irrationalities (SurVision Books). In 2021, his project Year Of Static, containing 11 original paintings with accompanying micro prose, was published by Ghost City Press. It evolved into the art exhibition Love Your Neighbor in 2022. A lifelong Ohioan, Thad writes and paints from the outskirts of Columbus.
This Side of Utopia straddles a fine line between how we think things should go and how they ultimately play out. With equal parts heartfelt longing and comic absurdity, these poems move effortlessly from the mundane to the magical, toggling between lined and prose poems. With a voice all his own, Thad DeVassie taps the haunting playfulness of Charles Simic, the otherworldly surprises of Russell Edson, showing this collection to be one continuous balancing act. Utopia might be an untenable idea, but subtle comforts and a few silver linings still exist in the here and now.
Cover art: "Before the Fall" by Thad DeVassie
$13.00 | ISBN: 978-1-950063-67-3 | 31 Pages
---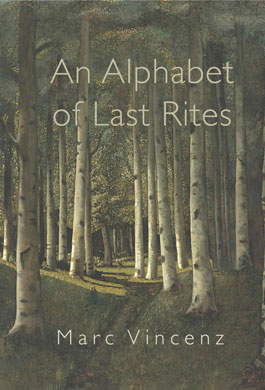 Marc Vincenz is a poet, fiction writer, translator, editor, musician and artist. He has published over 30 books of poetry, fiction and translation. His more recent poetry collections, include A Brief Conversation with Consciousness, The Little Book of Earthly Delights, There Might Be a Moon or a Dog, 39 Wonders and Other Management Issues, The Pearl Diver of Irunmani, A Splash of Cave Paint, and The King of Prussia is Drunk on Stars.
Marc's work has been published in The Nation, Ploughshares, Raritan, Colorado Review, Washington Square Review, Plume, Fourteen Hills, Willow Springs, Solstice, World Literature Today, The Notre Dame Review, The Golden Handcuffs Review, The Los Angeles Review of Books and many other journals and periodicals.
He is publisher and editor of MadHat Press and publisher of New American Writing, and lives on a farm in Western Massachusetts where there are more spiny-nosed voles, tufted grey-buckle hares and Amoeba scintilla than humans.
---
"Marc Vincenz knows how to 'strain the essence...' of life. His cinematic lures are full of vim and drama. This is is an heroic epic distilled into short passages- where wit and experience thrust and parry in a perpetual hazing rite-an utterly innovative work of discovery. It bores into the soul drop where we find what we're made of. In An Alphabet of Last Rites, a mutable feast of prose poems, Marc Vincenz grapples with those reckonings. As the title implies, he ponders our destination while reveling in the journey, mixing the quotidian and the quixotic with his trademark quicksilver facility. Wondrous. Wry. Incredibly novel. An affirmation of what it means to be alive."
-Jeffrey Cyphers Wright
"'Emboldened, empathetic, empowered, emphatic': Marc Vincenz's An Alphabet of Last Rites has a cast of characters ranging from Catherine the Great and Eva Peron to minotaurs to "thieves, pirates, dastardly characters you've only seen on the silver screen." As you sip your fourth martini, enjoy this cornucopia of unceasing poetic imagery and relentless conceits, and be captured by the seemingly limitless fecundity of language, which these last rites offer."
-Larissa Shmailo
"This book concerns a character, a linguistically nationless and particular internationalist poet's language. It's also a prose-poetry sequence in the form of a primer. Marc Vincenz's An Alphabet of Last Rites is spoken by the personification of language, while the person consistently addressed, a reader, a listener, is actually the poet himself. Gradually, this personification goes completely out of his head with embraced eccentricity, and you are thinking maybe this is a job for Robert Browning. The reader wins with this alphabet of short prose poems that are beautiful and funny and weird, all style, yet generous and tolerant of our faults."
-David Blair
$13.00 | ISBN: 978-1-950063-94-9 | 42 Pages
---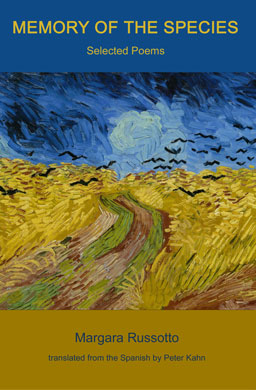 Note on the Author | Margara Russotto
Venezuelan poet, scholar and translator born in Italy. PhD in Comparative Literature, University of São Paulo. Professor of the Universidad Central de Venezuela where she founded the Women's Studies. Translator of poetry and essays by Italian, Venezuelan and Brazilian writers, such as Antonia Palacios, Enrique Bernardo Núñez, Oswald de Andrade, Antonio Candido, Giuseppe Ungaretti, Claudio Magris, among others. She has received award for her poetry and her literary research, including the Poetry Award "José Antonio Ramos Sucre" (Venezuela, 1995), a Fulbright Scholarship (USA, 1998), and the LASA Award (USA, 2007) for editing the volume La ansiedad autorial. In 2010 she was a writer-in-residence at the Chateau de Lavigny International Writer's Residence. Currently, she is a Professor of Latin American Literature at the University of Massachusetts, Amherst, where she also teaches Creative Writing in Spanish. Recent book (selected essays): Cantabile. Celebración de la poesía latinoamericana (Madrid, 2020).
Note on the Translator | Peter Kahn
Peter Kahn is a professional translator living in Vermont (USA). He has translated works of fiction and nonfiction by numerous Latin American and Spanish writers, including Tununa Mercado, Elvira Orphée, Esther Cross, Javier Moreno, Hugo Clemente and Gwendolyn Diaz. His fiction and poetry translations have appeared in various publications, including Grand Street, Gastronomia, Santa Barbara Review, Modern Poetry in Translation, The Massachusetts Review, and several anthologies. In 2015, he was awarded the Massachusetts Annual Chametzky Prize for his translation of Margara Russotto's poem "Of Useless Knowledge."
$19.95 | ISBN 978-1-950063-22-2 | 106 Pages
---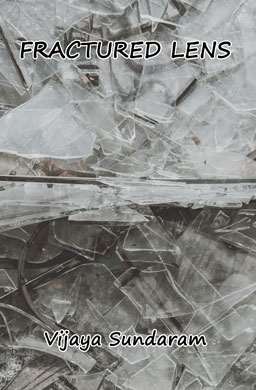 Vijaya Sundaram is the Poet Laureate of Medford, Massachusetts (2023-2025). Originally from India, Vijaya Sundaram is a poet, musician, singer-songwriter, and educator. Her work has appeared in the Rising Phoenix Press, the Stardust Review, and TELL Magazine. This is her first collection of poems in print. She lives in Medford, Massachusetts with her husband, daughter, and Holly, their standard poodle.
$16.00 | ISBN: 978-1-950063-66-6 | 52 Pages
---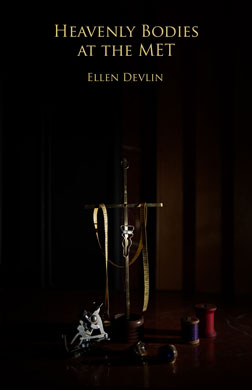 Ellen Devlin is the author of two chapbooks, Rita, (2019) and Heavenly Bodies at the MET (2023). Her poems can be found in The Cortland Review, Ekphrasis, Lime Hawk Review, PANK, The New Ohio Review, The Sow's Ear and Women's Studies Quarterly Review. and other journals, most recently Beyond Words, 2023, Muleskinner 2023, and The Westchester Review, 2023. She lives in Irvington, New York with her husband, Charles.
---
"Heavenly Bodies at the Met explores the ecclesiastical garments created by well known designers inspired by Catholic liturgy. In this collection, Ellen Devlin describes the various gowns and garments with the descriptive eye reminiscent of Elizabeth Bishop. Many of the garments become reflective journeys through the poet's own life. Each supplies an emotional awareness that is rendered in vivid, concise language. This a deeply human collection, a personal confrontation and examination of the poet's life and as you read perhaps your own."
-Kevin Pilkington, author of Playing Poker With Tennessee Williams
"This is my body / my silken birthright. / sieve me for sin / and fragrant apples fall from / bee-studded trees," writes Ellen Devlin in Heavenly Bodies at the MET, her gorgeous, glowing testament to the costume exhibit of that name. Speaking to how the exhibit at the Metropolitan Museum of Art exalted the female form in haute couture gowns inspired by Church history, Devlin embraces the divine and the quotidian, the elegant sweep and the stunning detail, reminding us, as "silver roses abundant bloom / from her shoulders /cross breasts and hips / with botanical precision-" that each dress, each poem, in its innermost essence, holds the true grace of the numinous feminine: "the casing of her holiness / the beating heart of a living woman." Reader, come and let your senses be clothed in such beauty.
-Gillian Cummings, author of The Owl was a Baker's Daughter
$13.00 | ISBN: 978-1-950063-57-4 | 28 Pages
---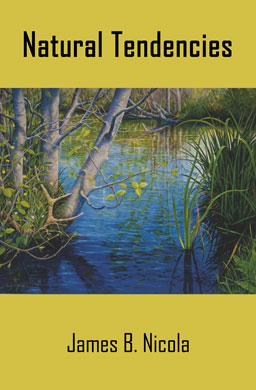 James B. Nicola's poems have appeared in the Antioch, Southwest and Atlanta Reviews; Rattle; and Barrow Street. His seven full-length collections are Manhattan Plaza, Stage to Page, Wind in the Cave, Out of Nothing: Poems of Art and Artists, Quickening, Fires of Heaven, and Turns & Twists. His nonfiction book Playing the Audience won a Choice award. He has received a Dana Literary Award, two Willow Review awards, Storyteller's People's Choice award, one Best of Net, one Rhysling, and ten Pushcart nominations-for which he feels both stunned and grateful. A graduate of Yale, he hosts the Hell's Kitchen International Writers' Round Table at his library branch in Manhattan: walk-ins are always welcome.
---
This latest of James Nicola's themed collections celebrates the natural world in all its beauty, power, and complexity, from the smallest grain of sand to the vastness of the heavens. Whether expressing a child's rapturous awe or an adult's sober contemplation-or the other way around-the poems are characterized by precise observation, vivid description, and technical ingenuity. Among them are lyrics of such delicacy and finish, including "The Succulent" and "Ivy," that any true poet would be happy to have written them.
-Michael Palma, author of Begin in Gladness
Some very wild jumps herein, from the sacred to the profane and back to the literal earthly mundane. I did like these poems. Rather off beat from the generally incomprehensible poems you see.
-John Hanson Mitchell, author of Following the Sun
In James B. Nicola's Natural Tendencies, we "can still taste the wild and green aroma" of his landscapes-both of the interior and the natural world. His robust imaginative intelligence is honed, his touch is lyrical, and his tone is adept. These poems address "This wonderment, / This universe" in an age when green space is vanishing and the climate is warming. In response, there is a solace and a resonance to be found in Natural Tendencies, demonstrated in the poems' adept craft and uniquely adroit voice.
-Wally Swist, author of Taking Residence
"Welcome to my world," says Nicola at the portal to this book, and "world" is the right word for rich realm into which we're invited, that of nature, in all its manifestations. The verse is beautifully evocative throughout, the evocation being informed by a mystical, zen-like appreciation that repeatedly crystallizes in aphorism. The book ends with one of the most memorable such moments: "And one lone soul might likewise warm my way / to light and God. It won't be one I've met, / but you, whom I have not imagined yet."
-Dan Brown, author of Taking the Occasion
Cover art: "Springtime on Grant Creek" by Monte Dolack
$18.00 | ISBN:978-1-950063-61-1 | 101 Pages
---
Ash by Gloria Mindock from Glass Lyre Press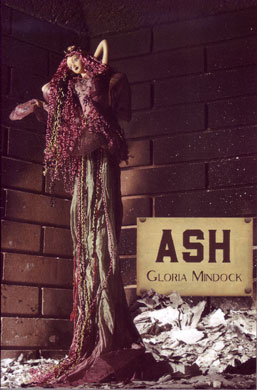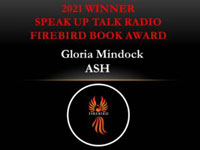 Gloria Mindock is the author of I Wish Francisco Franco Would Love Me (Nixes Mate Books), Whiteness of Bone (Glass Lyre Press), La Portile Raiului (Ars Longa Press, Romania) translated into the Romanian by Flavia Cosma, Nothing Divine Here, (U Šoku Štampa), and Blood Soaked Dresses (Ibbetson). Widely published in the USA and abroad, her poetry has been translated and published into the Romanian, Croatian, Serbian, Montenegrin, Spanish, Estonian, Albanian, bulgarian, Turkish, and French. Gloria has been published in numerous literary journals including Gargoyle, Web Del Sol, spoKe, Constellations: A Journal of Poetry and Fiction, Ibbetson, The Rye Whiskey Review, Muddy River Poetry Review, Unlikely Stories, Pratik: A Magazine of Contemporary Writing and Nixes Mate Review and anthology. Gloria has been awarded the Ibbetson Street Press Lifetime Achievement Award and was the recipient of the Allen Ginsberg Award for Community Service by the Newton Writing and Publishing Center. She received the fifth and fortieth Moon Prize from Writing in a Woman's Voice. Gloria was the Poet Laureate in Somerville, MA in 2017 & 2018.
---
In Gloria Mindock's powerful new book, the flames of love die out and the ashes linger until they dissolve into air. The body is hostage, in charred relics of failed intimacies—The burnt-out ends of smoky days (T.S. Eliot). There's beauty in the truth of Mindock's words and images: Things got smokier, battling the embers with//false waters. And there's hope: Not everyone believes in destruction.// All the heart wants is to beat. Above all, these poems radiate feeling, compassionately aware, attuned to a world of broken love that is burned beyond recognition, the ashes drifting and settling: how much sorrow can this heart take?// There is never an answer. Ash sears and sings.
—Dzvinia Orlowsky, author of Bad Harvest
In Ash, Gloria Mindock writes a gritty, beautifully haunting collection of poetry. Ash is what remains behind after destruction, ruin, death, and burning. Similarly, the poems in this collection are what will remain. Fight the shadows and wade through the darkness on a path paved by Mindock's vivid imagery, stark language, and dynamic voice, all of which, make for a most memorable experience. Now more than ever, we need these poems. With the utmost economy of words, skillful syntax, and emotional connections, each poem reverberates into the depths of your consciousness. Dark, intense, and wholly unique, Ash, by Gloria Mindock is what you've been waiting for—a collection of poetry that consumes and smolders. Are you ready?
—Renuka Raghavan, author of Out of the Blue and The Face I Desire
Gloria Mindock is a poet with singular vision: in Ash, a human heart is rolled out, then baked, then thrown to the birds; broken crucifixes are shoved into junk drawers and gather dust; a spurned/murdered woman turns into a beautiful plant that gives her ex-lover a rash. With mordant, Pinter-esque wit, Mindock explores just how far love, and even human decency, can unravel—to the point of arson, to the point of war.
Ash begin with a series of poems about lethal house fires that may be literal or metaphorical ("my skin was burned by your compulsion to be famous"), then expands to pinpoint the similar essence of human cruelty that enables soldiers to kill. As the narrator of "Doomed by the Numbers" explains: "the fact is people will still go on brutally/killing each other./Who will take my place and write about it?"
Ash concludes with an engaging, Rabelaisian roundelay of voices—mini-plays, summed up in just two stanzas, about complicated relationships between two people.
Once again, with Ash, Mindock proves herself to be unafraid of the dark. She is truly a leading, contemporary master of the edgy.
—Karen Friedland, author of Places That Are Gone and Tales from the Teacup Palace
Passionate and observant, Gloria Mindock is a tragic poet. Her books are wounds revisited. She knows that nothing, never heals.
"With a rolling pin in my hand, I roll your heart out flat... stop it from beating. The redness of blood turns to wax, sticky while wet." (Baked)
She senses the pain of the world in her being.
"The void looms deep, scorched like the desert blowing aimlessly." (Exit)
As her latest book Ash attests without doubt, Gloria is both a warrior and a martyr. Her words are swords that slowly transform into tears.
Her anger at life's injustice is mighty, but mighty is her generosity and her openness towards repair, harmony and universal peace. A must-read Ash conducts the reader through thorny labyrinths of pain and despair, allowing now and then a glimpse of ultimate resolve and liberation in verses of a rare beauty:
"...but gravity is about to free me into space... People will look at me day and night and ask, "what is it?" There is no control over what happens. The cathedral is high and my freckles fell on the floor as I left. Paleness now, that no one sees, but in the universe, I will be a prism." (Gravity)
"...A hunger surrounds us, dust gathers, and is wiped off, space evading all this as songs of the wind come through the window and we all hum." (Room)
—Flavia Cosma, author of In the Arms of the Father, Val-David, QC
$16.00 | ISBN: 978-1-941783-75-7 | 71 Pages
ABOUT THE PRESS
ČERVENÁ BARVA PRESS was founded in April of 2005. The press solicits poetry, fiction, and plays from various writers around the world, and holds open contests regularly for its chapbooks, postcards, broadsides and full-length books. I look for work that has a strong voice, is unique, and that takes risks with language. Please see submission guidelines for current information. I encourage queries from Central and Eastern Europe.